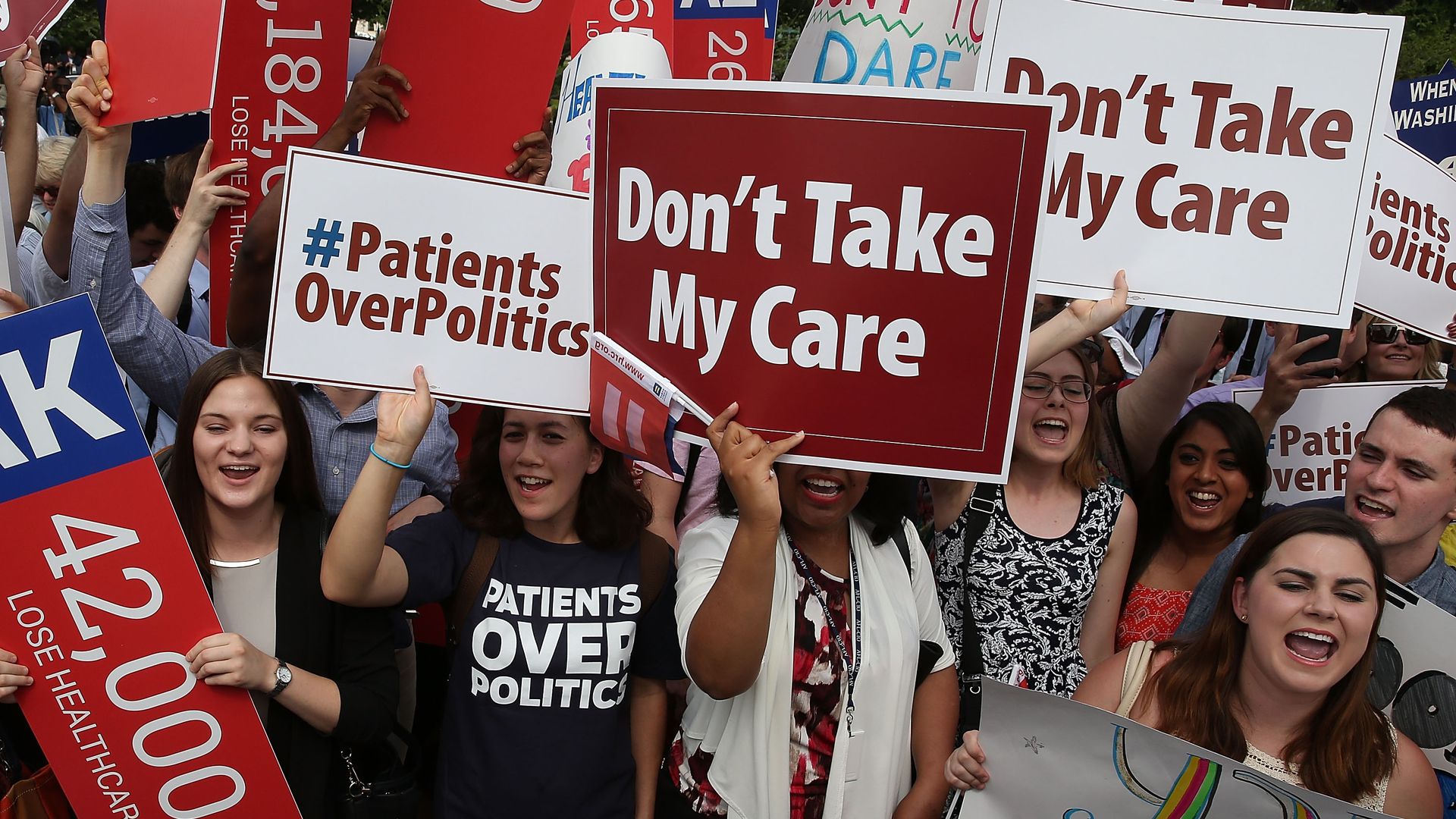 It's possible I have readers who remain devastated that federal marshals will not frogmarch Donald Trump and his children out of the White House. I had to talk a white male acquaintance off a Facebook ledge yesterday after he moaned that Donald Trump was good as re-elected.
Put simply, I'm fucking tired of some friends implicitly hoping Trump wins so they can return to moaning about how awful the state of the world is. Those of us who are brown and gay in a state that Ron DeSantis barely won thank you for the leftist solidarity.
At any rate, here's a reason to keep fighting every GOP candidate running for office between now and 2020, possibly forever: the Trump administration, in a move that surprises no one, has asked a federal court to dump the entire Affordable Care Act, including protections for patients with pre-existing conditions. More:
"The Department of Justice has determined that the district court's judgment should be affirmed," three Justice Department lawyers wrote to the 5th Circuit Court of Appeals, which is now considering the case. "[T]he United States is not urging that any portion of the district court's judgment be reversed."

Regardless of the outcome, legal experts anticipate that the 5th Circuit's ruling will be appealed to the Supreme Court. If the courts ultimately strike down Obamacare — over the objections of a group of Democrat-led states, which have spent more than a year defending the health law in court — the consequences could be substantial for patients, health care organizations and other groups that have adapted to the nine-year-old law.
The story mentions the fate of the prescription drug controls for which the administration has theoretically fought, a fate dependent on the ACA, but Donald Trump cares about prescription drug controls like I do about Michael Bolton B-sides. He cares about prescription drug controls like he does about infrastructure. That his most fervent voters depend on the ACA matters not a whit.
Another phenomenon, reported by the paper of record:
Between 2015 and 2018, support for laws aimed at protecting L.G.B.T. individuals from discrimination fell by nearly 10 percentage points among Republicans under the age of 30. This was one of the key findings from a survey of more than 40,000 Americans' views on L.G.B.T. issues that the Public Religion Research Institute released Tuesday.
One theory: "The ranks of young Republicans are thinning, with more socially liberal individuals opting to identify as independent." I have my own theory: the Trump administration's contempt for trans citizens has liberated young men and women from the tyranny of courtesy.
Purge them from public office. All of them.