It's been a few weeks since I've written one of these omnibuses.
Alex Anwantder – Latinoamericana
Feminizing the title adjective isn't a signal, it's a fire bell. The Chilean artist delivers a light electro-funk album of tart protest songs. For a queer man, a love song is a protest song, as anyone who loves "Siempre Es Viernes En Mi Corazon," my favorite song of 2016.
Cloud Nothings – Last Building Burning
Less than eighteen months ago they released their most melodic album; this time the Cleveland act submerges themselves beneath the noise. The result is a record of dissonances: a brutal record for brutal times. The ten-minute "Dissolution" booms like a tropical storm, their best long track since 2012's "Wasted Days." Several listens reveal the hooks, but whether the hooks deserve a fourth or fifth listen for being hooks I leave to Cloud Nothings' devotees. But hopeless plea "Leave Him Now, its shape-shifting rhythms keyed to Jayson Gerycz's unpredictable drum patterns, joins their canon; so does "Offer an End," with the chime of Dylan Baldi and Chris Brown's guitar telegraphing their hope  that after the last building burns they can erect another.
Pistol Annies – Interstate Gospel
Their competence never in doubt, their confidence peaking, three of the best American singer-songwriters collaborate on their saddest collection, a chronicle of lives that don't look ruined because their female characters wear smiles for the sake of their children as rigidly as tetanus victims. My review for City Pages.
Robyn – Honey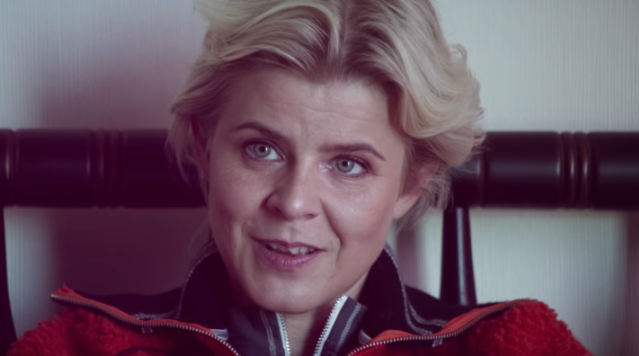 Failing to excite much replay after the release of the Body Talk EPs created an inexorable momentum, Robyn slotted for me as an artist whose good songs (including "Show Me Love," "With Every Heartbeat," classic-by-acclamation "Dancing On My Own") didn't inspire me to revisit albums to find others. The brevity of her first album since Nancy Pelosi was speaker of the House is itself a demystifying agent: pop it on while in the bath, and it's over by the time I've dried, gelled my hair, and slipped into my jeans. This time the organ preset tinniness of early nineties diva house producers The Basement Boys is one of her touchstones, and while she's a full-throated belter like Crystal Waters never was she's as good a songwriter, which means she's pretty good and occasionally very good. "Missing U" and "Beach2k20" are pleasantly vaporous. The combo of strenuously mixed bass and her double-tracked vocals lend "Ever Again a determination to avoid pain that avoids bite-your-lip pluck. Then "Because It's in the Music," with a synth string section to die for and undulating electrobeat, shows she's occasionally a great singer-songwriter.
Vince Staples – FM!
Last time out the best of North Long Beach collaborated with SOPHIE on tracks that like Robyn and recent Jessie Ware explored early nineties house — the icier climes of nineties house. Vince Staples' needling voice makes submission a tall order, though. Working with Kenny Beats, Staples delivers an album whose malevolent admissions require brevity for their impact. "First months still feel like summer/Cold weather won't stop no gun, or wrong hat, wrong day/I killed my brother" is as effective as "Who the fuck is this/paging me at 5:46." Kehlani steps in to offer sweetness but no light on "Tweakin'," an ode to young dead black friends (I like to imagine Kehlani singing similar sentiments but Staples rapping his same chorus). "Don't Get Chipped," separated by mere minutes, has Staples and Jay Rock reminding listeners that "Sammy told me that a change gone come/I'm not going if my gang won't come."