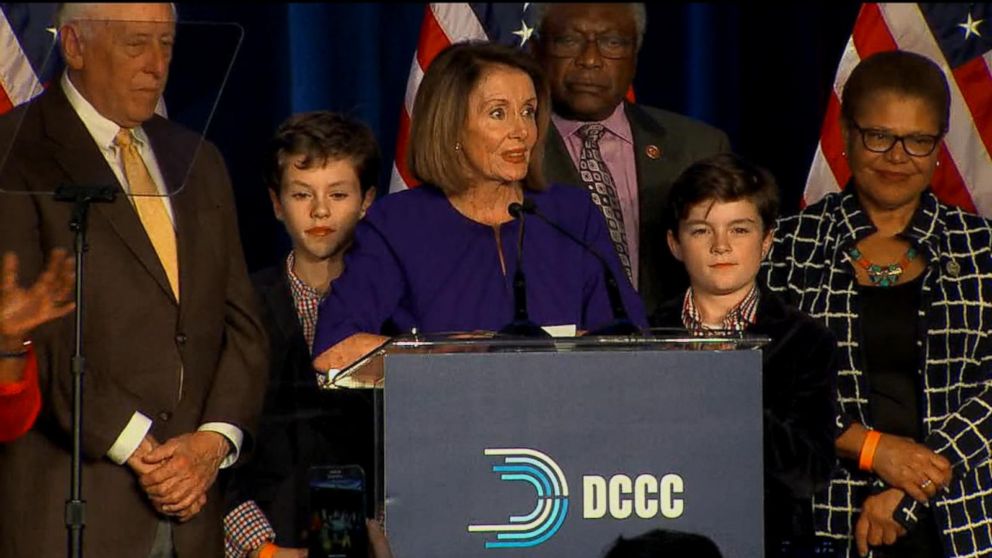 Farewell, Scott Walker. Toodeloo, Carlos Curbelo. Kris Kobach, your invitation and panel with Hans von Spakovsky to the Values Summit awaits.
Readers of this blog sensed my mood shift around 9 p.m. when the Florida Senate and governor's race still weren't called. Then my mood brightened when I heard that Debbie Murcasel-Powell had beaten Curbelo, my congressman, decisively. Then an amendment automatically restoring felon voting rights in Florida won sixty percent of the vote. These triumphs assuaged my pain at the loss of Andrew Gillum, who couldn't overcome the horror of North Floridians at the thought of a black leftist governor whom some of those voters called Barack Obama's little brother; or my own dismay that Rick Scott may possibly eke out another fractional victory.
In other good news, Wisconsin, Kansas, Maine, Michigan, Illinois, Nevada and New Mexico can count on Democratic governors taking charge of redistricting and appointing judges who believe a new Constitution was born in 1865. This point matters — that's how the GOP has kept the Senate and dozens of house races despite numbers like this. The number of women who ran and won for Congress and state houses is extraordinary; Rashida Tlaib and Ilhan Omar are Muslim women. Maryland passed same-day voter registration. In Colorado, birthplace of Romer v. Evans, Jared Polis will serve as the first openly gay governor in American history. Democrats won three hundred-thirty legislative seats, a feat with eventual national implications.
Yet many liberal friends and allies on social media and message boards I frequent can't see past their own privilege. Once again I read fevered posts about secession; once again I remind them that the victories in the House were possible thanks to victories in deep red Oklahoma and Kansas — we would abandon our friends of color because your Beto didn't win? To coax my readers into imagining experiences through the prism of someone who isn't white or straight has been one of the implicit goals of my political posts. Some of you really do think magic spells and wizards will get rid of evil men with one swift stroke. Some of us have fought this shit our whole lives. Voting is not self-expression. Social media has deepened this misconception. For self-expression, listen to Drake or a punk song. Rather, voting is act designed to trigger mechanisms that will have affect on people's lives. It's not supposed to make sense, nor is it supposed to elect perfect men and women. In voting we choose — thankfully, blissfully — the Best of Two Evils. To do otherwise is to dwell in a totalitarian state where Big Daddy chooses for us.
Thus, I'll have a couple drinks when I get home from work. Raise your glass to Nancy Pelosi, speaker for at least another term. Realize that now begins the patching of the deep wounds that the GOP has inflicted. 2020 looks as gruesome for the GOP in the Senate as it did for Democrats in 2018. Thanks to our seven governors, we have a chance. Florida will have a Democratic senator and governor again.