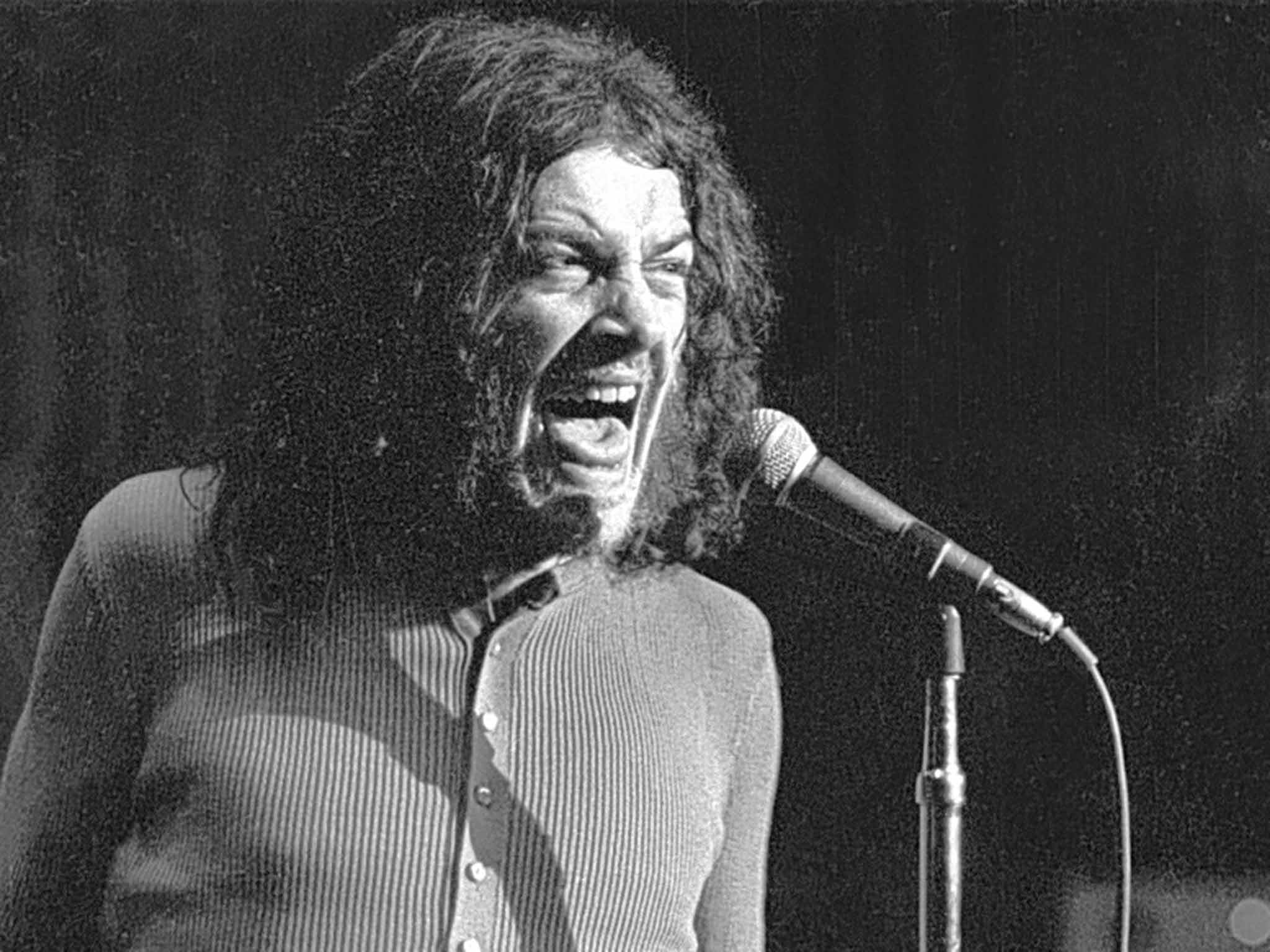 Like a good single, a terrible one reveals itself with airplay and forbearance. I don't want to hate songs; to do so would shake ever-sensitive follicles, and styling gel is expensive. I promise my readers that my list will when possible eschew obvious selections. Songs beloved by colleagues and songs to which I'm supposed to genuflect will get my full hurricane-force winds, but it doesn't mean that I won't take shots at a jukebox hero overplayed when I was at a college bar drinking a cranberry vodka in a plastic thimble-sized cup.
Joe Cocker – "With A Little Help From My Friends"
PEAK CHART POSITION: #68 in November 1968: #1 in England, November 1968
Y'all still don't appreciate Ringo — an expert drummer in a certain style, and he sang John and Paul's greatest valentine to him. Its whimsy leased at a reasonable length, "With a Little Help from My Friends" cements Richard Starkey's doleful humility for all time. I doubt anyone ranks it among top-flight Beatles songs, and that's fine: no Ringo vocal ranks among top-flight Beatles songs, with the exception of their Shirelles cover "Boys," on which the oldest Beatle gives a performance as unhinged as his early drumming. Ringo, c'est nous, in Robert Christgau's phrase. To have an average experience amid the genius is healthy. Context washes over them.
The Sheffield-born Joe Cocker had a noble, misguided idea: he would turn "With a Little…" into soul, lavishing it with a fluency of gesture that Ray Charles might approve of. "Fluency of gesture" for Cocker also meant his signature arm flailing, and in his convincing performance those windups act as oil derricks from which he extracts the energy required for his sweat-drenched performances. But the collision between form and content is obvious from the start. When Ringo sang, "What would you do if I sang out of tune?" Lennon-McCartney were by this point sufficiently aware of an audience that would giggle and help Billy Shears sing in tune and if not, well, that's our Billy/Ringo. When Cocker sang "With a Little….," no one believed him: he sang in tune. Not even the piteous quaver undercuts Cocker's self-control. The rest of the track, from the emphatic backup vocalists signifying the Little Help From Friends to Cocker's Gollum shrieks, come off like mannered shows of soul: huffing and puffing while the house still stands, a metaphor that Tom Ewing toyed with last decade when he reviewed this cover: "I still can't help but regret that a sweet and hopeful song has got this Samson in the temple treatment." Jimmy Page's terse, growled interjections have aged the best; he rehearses "Good Times Bad Times."
To be fair to Cocker, this was the era when David Crosby thought he was Aretha, and Stephen Stills borrowed dubious shit from Billy Preston. The lessons of "With a Little Help…" resounded for decades. In 1988 an ABC show called The Wonder Years used it for its opening credits. I liked The Wonder Years at the time, but, boy, is its Stand By Me-indebted voice-over self-regarding: it never shuts up long enough for a capable Fred Savage and the other actors to give performances that aren't underlined in Sharpie. At that point the sixties mythos was so insufferable that I understood why Reagan and Bush won elections; "With a Little Help…" and "Roll With It" were indistinguishable.
For Cocker, like Ringo not a songwriter, depending on material often incommensurate with his gifts became a problem during the An Officer and a Gentleman era. 1982's Sheffield Steel is a bizarre  and not unlistenable covers collection (Dylan! Randy Newman! Brenda Russell!) produced by the Compass Point crew; I'm surprised he didn't record "My Jamaican Guy."  He got a minor hit with "1986's "You Can Leave Your Hat On," described by Wikipedia as "made popular after its use in the famous striptease scene in the film 9 1/2 Weeks." When he died in 2014, I pointed to his last top forty in America, a feat for which he should thank Yuppie Triumphant in 1989: the Adams-Vallance-Warren composition "When the Night Comes." A trifle, and I suppose if he'd sung it in 1987, 1972, or 1995 it would've been a phlegmy farrago. But in the Poppy Bush Interzone he weighed the thirdhand sentiments carefully or with, who knows, caution. It helps that he sounds a lot like Springsteen, reminding listeners of what the Boss owed to this blowzy bro. "I just wanna be the one you turn to," he bellows, aware of how much help he needs from friends.