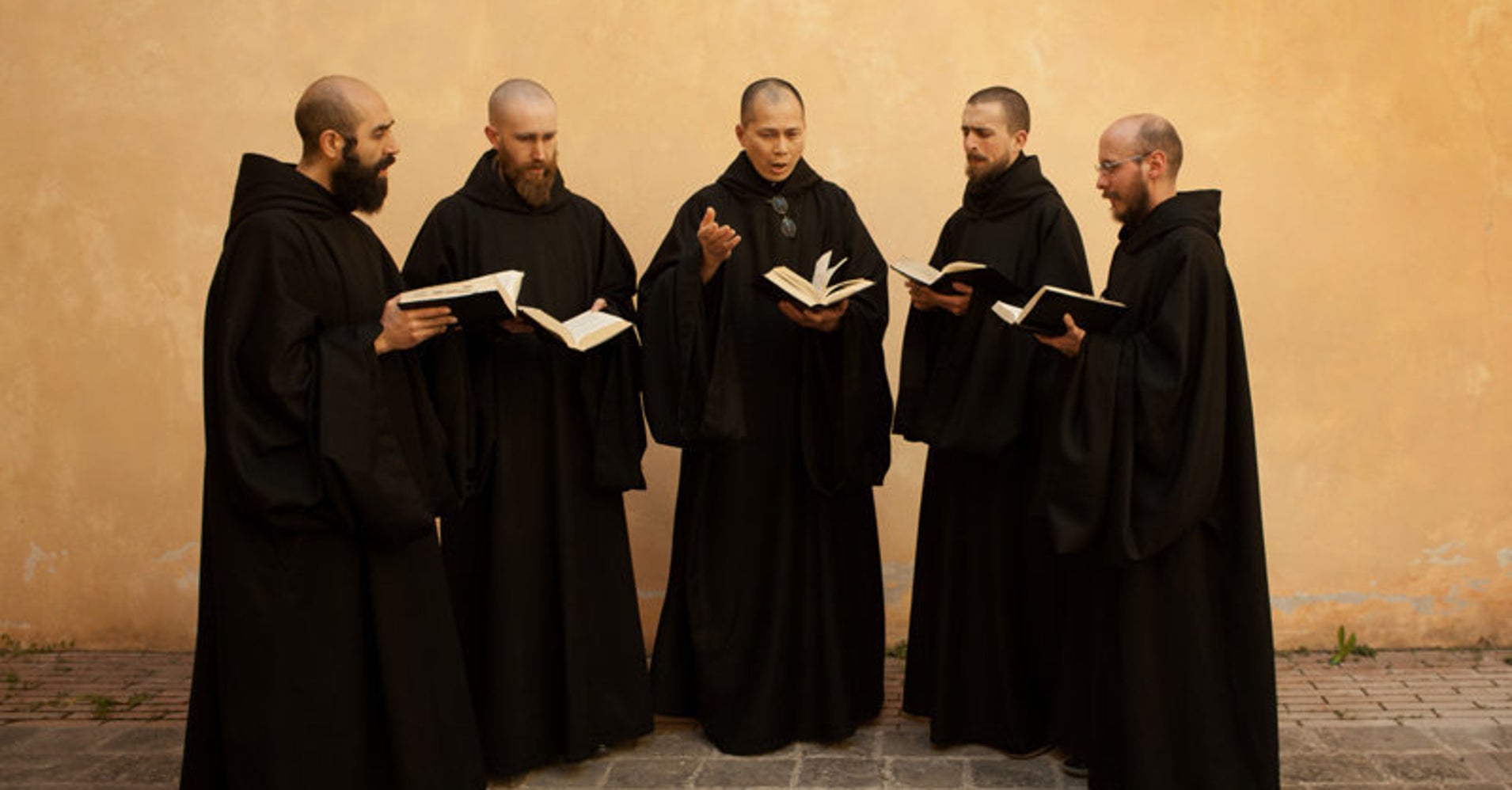 Like a good single, a terrible one reveals itself with airplay and forbearance. I don't want to hate songs; to do so would shake ever-sensitive follicles, and styling gel is expensive. I promise my readers that my list will when possible eschew obvious selections. Songs beloved by colleagues and songs to which I'm supposed to genuflect will get my full hurricane-force winds, but it doesn't mean that I won't take shots at a jukebox hero overplayed when I was at a college bar drinking a cranberry vodka in a plastic thimble-sized cup.
Enigma – "Sadeness (Part I)"
PEAK CHART POSITION: #5 in March 1991
For high schoolers taking an honors humanities course in which we studied Cimbabue and Giotto and marveled at how the representations of the Christ Child tended to look like Ernest Borgnine, Enigma hit at the right time – too perfect. I have distinct memories of Brother Eugene explaining Gregorian chants in February or March 1991. In a city where the latest anonymous Belgian or South American dance hit got radio and club play, "Sadness (Part I)" was guaranteed to break. And that's how its success looks logical in the era of the softcore antics of Lords of Acid.
But LOA were good. Enigma have the cut-rate air of a Jive Bunny: assemble the easiest to find of sounds, slap a backbeat, count the money. Like one of the decade's Tom Cruise pictures, "Sadeness" appealed to non-English speakers from Bali to Budapest.  The pan flute, that eighties signifier of the exotic, wafts across the Soul II Soul shufflebeat, whose freshness by this point had evaporated. But those damn monks — that's what drew listeners in 1991. Juxtaposing the sacred and the profane was producer/brainchild Michael Cretu's trick; while the monks celebrate the Lord, a breathy femme vocal moans like Andrea True in "More, More, More" fifteen years earlier: "Sade, dit moi…pourquoi le sang pour le plaisir?" her plaint goes, with the conviction of Margaret Thatcher. "Sade" is of course the Marquis de Sade, but the song's decorous vulgarity would cause Sade Adu to belly-laugh. Madonna, fresh off her own spoken word mega-hit "Justify My Love," might too.
In the oddest year of the Poppy Bush Interzone, after which the Soundscan and Nirvana made novelties like "Sadeness" harder crossovers, "Sadeness" became a phenomenon. Parent album MCMXC a.D. was certified four times platinum eventually; "Mea Culpa" got college radio play for being a faster and slightly better sequel. Cretu was ahead of the curve, though: by the time the Benedictine Monks of Santo Domingo de Silos became the eyebrow-raising musical story of 1994, he had evolved from exploiting devotional musics to colonialist twaddle. The most Enigma-tic of their singles depended on a  sped-up "When the Levee Breaks" loop and, infamously, a video with a horse running backward and an Amis chant that inspired a lot of people to walk around malls yodeling. "The Return to Innocence" was even stupider than "Sadness (Part I)," enough that I took a walk and brewed tea before settling on the first hit.
Remarkably, Enigma scored gold albums in the United States through the 2000s. Thirty minutes of distracted listening this morning led to my scratching "obtrusive ambience" in my notebook and opening a fresh can of almonds. More power to'em. Lots of people clean their apartments and cue their phone playlists under the misbegotten notion that "mood music" exists; that men and women will wait for you to set up "Avalon" "Let's Stay Together" or "Love Yourself" or whatever while their buzzes fade.  If a dude and his girlfriend tongue to "Sadeness," they're hoping the monks are on the couch with them.