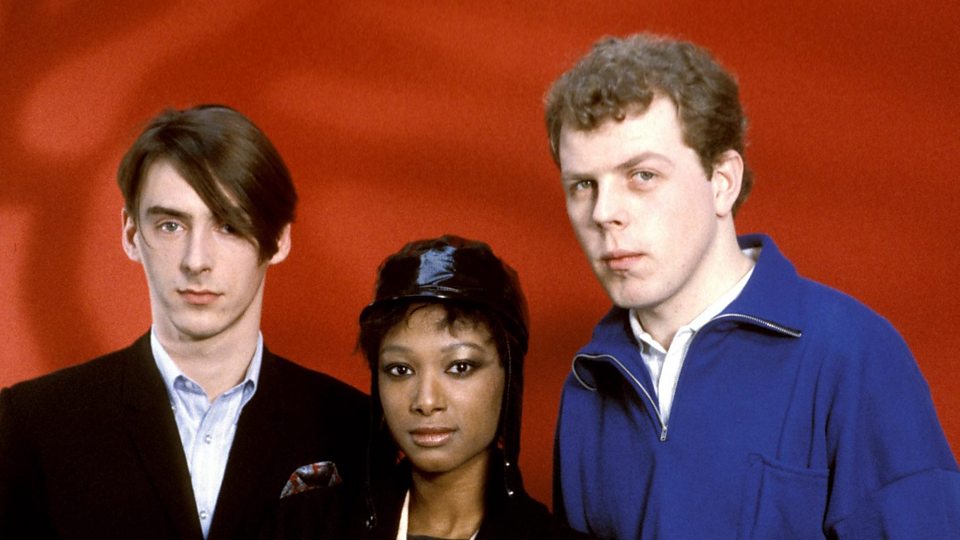 The English musical establishment — from Steve Winwood and Robert Wyatt to Noel Gallagher and Graham Coxon — adores Paul Weller. So does enough of the island to give him a commercial floor that's startling to an American whose exposure was limited to "A Town Called Malice" at indie clubs, Morrissey's cover of "That's Entertainment," and a handful of Style Council singles (anyone involved in early eighties CMJ and early Reagan era college radio, please hit me up). In the nineties, when a fallow period for Weller ended  at the peak of Britpop, I knew him as the guy wheezing over asthmatic horns in 1992's "Uh Huh, Oh Yeh."
Why The Jam's American profile didn't trouble The Clash or even the Sex Pistols' has often been attributed to their "Englishness," which is to say they showed little curiosity about lyrical tropes checking off American signposts. Not a bad thing, for Roxy Music also made few concessions to the American market; their stateside cult reveled in Bryan Ferry's exoticness. Weller didn't try either. In a way, the trio did it right: like Bowie, they flaunted their Englishness and loved the Who; like many Englishmen in the eighties, Weller adored R&B, from Stax to Jimmy Jam and Lewis, so much so that in 1989 he released a more than serviceable cover of Joe Smooth's "Promised Land" and kept the house elements. "A Town Called Malice" proves that it's impossible to write a bad song using the "You Can't Hurry Love" chord sequence.
But The Jam did have listeners in Amerikay. My friend and colleague Jonathan Bogart wrote a lovely comment in Freaky Trigger's Populist entry for the #1 "Beat Surrender":
The early mod singles were more or less what rock & roll/punk orthodoxy told me was Proper Music. The middle period, with the Ray Davies influences, was what my previous infatuation with the British Invasion told me was Music I Loved. The later funk-and-disco inflected singles were music undreamt of in my philosophy. My musical education had been embarrassingly, even unforgivably white. It took Weller and Foxton and Buckler interpreting Stax, Motown, and Philly through the limited strictures of punk rock for me to understand soul as the lifeblood of human existence it is for me now. As each single moved slowly but inexorably out of the guitar-based lockstep of rock, introducing a groove here, a horn line there, a Hammond organ elsewhere, I felt suddenly liberated. This was clearly, undeniably, GROWTH. A move from rock to soul, from sneering to dancing, was being posited by the Jam as a triumph of the human spirit. It was one of my first tastes of the pop-centric philosophy, and it was sweet.
Soul as lifeblood without Soul As Lifeblood. The rise of VH-1 in the Poppy Bush era signaled a new interest in white-washed soul sold in CD format; to my ears Weller succumbed to this temptation precisely on those late nineties British hits. But not in 1982, much less 1985. Sure, he had a "weedy" voice — the adjective I CTRL-F'ed most often when doing research for this post. Low, squirrelly, with unexpected bumps like roots of a large tree bulging aboveground, it bespoke his laddish small-c-catholic enthusiasm; the Thatcher-era Weller reminds me of the best straight friend a gay man can have. With a voice like that, sometimes I wish he'd shut up, like a well-meaning and garrulous straight friend; I can understand wincing a little from "A Town Called Malice," but, damn, the organ washes and the way Weller charges forward like Shakespeare's Henry V at Agincourt never fail to get me tapping.
I admire him too for The Style Council — he sensed the ground shaking, sensed a return to a modest R&B-influenced soft rock modest about its ambitions that, alas, became synonymous with consumers who had no listening ambitions. As I hinted above, the best of its singles cede not a millimeter to complacency; this was the era of the Red Wedge, to which Weller lent undimmed support. The Style Council's sophisti-pop didn't hide its politics, it conceived of novel ways of embodying them in traditional structures like Shelley's lament for England sheathed in a sonnet.
Let me define the limits of this list: I stopped listening to Weller after 1993. Ask me not about Heavy Soul or whatever.
1. A Town Called Malice
2. The Eton Rifles
3. In the City
4. Ghosts
5. Walls Come Tumbling Down!
6. That's Entertainment
7. My Ever Changing Moods
8. Absolute Beginners
9. Promised Land
10. Start
11. Speak Like a Child
12. Going Underground
13. Have You Ever Had It Blue
14. Beat Surrender
15. It Didn't Matter
16. Down In The Tube Station At Midnight
17. This is the Modern World
18. Scrape Away
19. You're the Best Thing
20. Mr. Clean