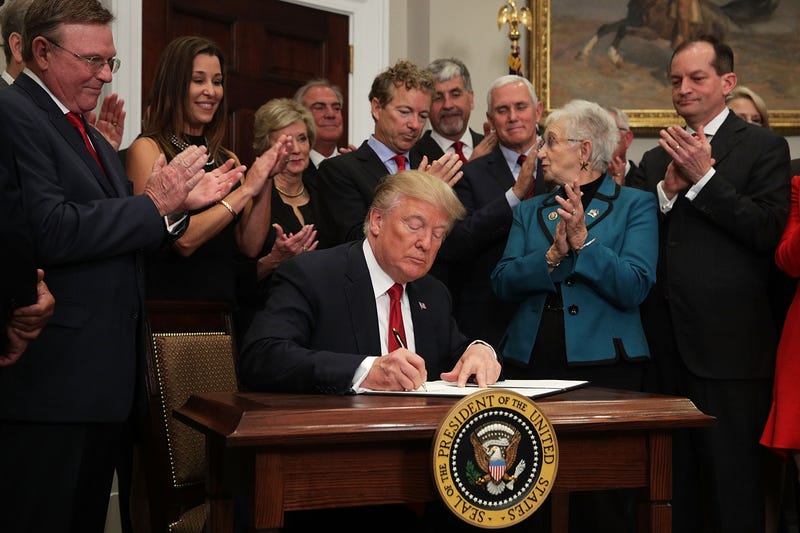 And so it begins. This is how a presidential administration kills the sick and the poor:
President Trump will scrap subsidies to health insurance companies that help pay out-of-pocket costs of low-income people, the White House said late Thursday. His plans were disclosed hours after the president ordered potentially sweeping changes in the nation's insurance system, including sales of cheaper policies with fewer benefits and fewer protections for consumers.

The twin hits to the Affordable Care Act could unravel President Barack Obama's signature domestic achievement, sending insurance premiums soaring and insurance companies fleeing from the health law's online marketplaces. After Republicans failed to repeal the health law in Congress, Mr. Trump appears determined to dismantle it on his own.

Without the subsidies, insurance markets could quickly unravel. Insurers have said they will need much higher premiums and may pull out of the insurance exchanges created under the Affordable Care Act if the subsidies were cut off. Known as cost-sharing reduction payments, the subsidies were expected to total $9 billion in the coming year and nearly $100 billion in the coming decade.
Although the changes won't take place until 2019 as federal agencies figure out how to rewrite the rules, the move is gratuitous and cruel — what a nasty piece of work does who is intimidated by the sound of Barack Hussein Obama. The first executive order he signed was as terrible: by allowing insurance companies to create shit insurance plans for healthier employees, the larger pool gets poisoned. In a couple years, Donald Trump will have sent the old and sick to the same fate as Puerto Ricans.