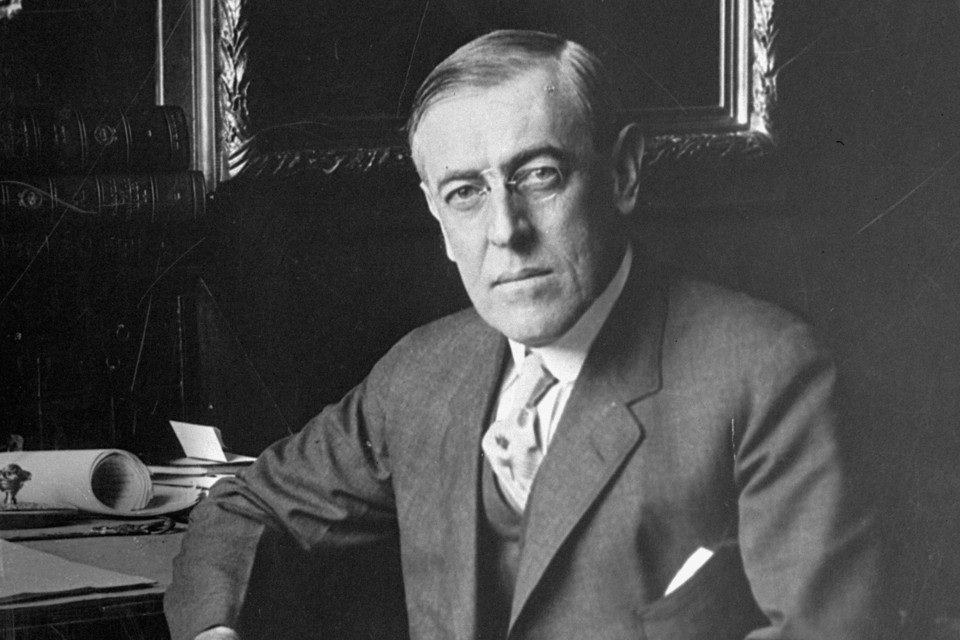 Julia Azari reviews the history of presidential responses to acts of violence on black citizens:
In 1906, for example, a group of African-American soldiers in Brownsville, Texas, was accused of shooting multiple people. They were acquitted by a court and there was no real evidence of their guilt — but President Theodore Roosevelt issued a dishonorable discharge for all of the accused soldiers. Roosevelt's critics accused him of placating the angry mob for political reasons, as Roosevelt's Republican Party had long tried to make electoral progress in the South.

Later in the 20th century, several presidents struggled to respond to lynchings, the violent, extra-judicial killing of African-Americans accused of crimes. (Recent estimates suggest that nearly 4,000 people died this way in the South between 1877 and 1950.) The NAACP had to lobby both Democrat Woodrow Wilson (who held and acted on racist views) and his Republican successor Warren G. Harding. Wilson did eventually speak out against lynching, but it took several years of lobbying by the NAACP to convince him to do so. As political scientist Megan Francis has written, "Only through an unyielding onslaught of protest was [the NAACP] able to obtain support from Wilson." Harding, meanwhile, made some initial statements about lynching, Francis found, but did not continue to pressure Congress to adopt anti-lynching legislation. Like Theodore Roosevelt, he was limited by his party's ambitions in the South.
Including Wilson among them is a tonic. Readers may recall a time in the early Obama administration, sometime around 2010 and 2011, when the legacy of Wilson obsessed Glenn Beck and his ilk; in Barack Obama they saw the Wilson who signed legislation creating the Federal Reserve and approving a federal income tax. This segment of the right was more obsessed with Wilson the than the left. As the incarnation of early twentieth century Progressivism, Wilson was a complicated figure who should have lost his re-election bid (Charles Evans Hughes may not have kept us out of the Great War, but this is an argument for another time). The left hasn't had trouble assessing his legacy. When National Review and its kind smugly confuse the Democratic Party and liberalism, their writers act as if they didn't know the two weren't synonymous and, more importantly, forget that the Republican Party was the more liberal party – the more Progressive party – between Reconstruction and 1920.
Democrats and leftists have long since come to terms with Woodrow Wilson. The GOP and conservatives have not come to terms with Ronald Wilson Reagan's legacy.
Meanwhile a belief in progress continues to be a symptom of the economically secure. "The belief that America is somehow better than its white-supremacist history is sometimes an excuse masquerading as encouragement, and it's part of the reason why the K.K.K. is back in business," writes Jia Tolentino, a University of Virginia graduate, in a disturbing essay for The New Yorker.