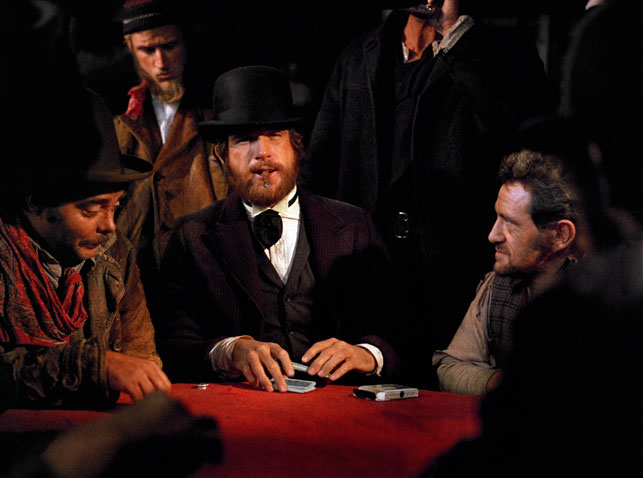 I can remember the buzz around The Player — the old pro is back. I was too young to know he was an old pro. Then for a few years in the '90s he astounded a young cineaste. I was the only one in a reluctant group of seven denied entry to a comedy club who sat enraptured in October 1993 as Short Cuts unfurled. This made citing through Ready to Wear especially difficult.
The list below is a bit of a cheat. Even A Wedding, Images, and A Prairie Home Companion boast dazzlements of composition, sound, and performance that most American films avoid. I included Tanner '88: even after one viewing I know it anticipated several generations of cable television (and reduces House of Cards to a fan dance). For the rest of you, savor the shot in The Long Goodbye of a loyal dog carrying the cane of Sterling Hayden's blowzy drunken mess of a writer after he Virginia Woolfed himself; the dim warm glow of the set-up in which Julie Christie's Mrs. Miller basks in opium knowing Warren Beatty's McCabe has been shot; or Shelly Duvall zealously repeating Redbook recipes for tuna salad in 3 Women.
1. The Long Goodbye
2. McCabe and Mrs. Miller
3. Thieves Like Us
4. The Player
5. 3 Women
6. Nashville
7. Vincent and Theo
8. Gosford Park
9. Secret Honor
10. California Split
11. Tanner '88
12. The Company
13. Short Cuts
14. The Gingerbread Man
15. M.A.S.H.