Haim – Something to Tell You
In a chart era indifferent if not hostile to women recording songs without the help of a Chainsmoker or a phalanx of rap stars – when this week only Julie Michaels and Halsey have solo hits in the top twenty – I'm wary of mentioning the role of Ariel Rechtshaid in shaping Haim's music. Credited with co-writing and co-producing the eleven tracks on the band's sophomore album, Rechtshaid has in the last five years become an ace studio hand, best at creating perfumed synthesized clouds behind which percussion makes thunderstorm sound effects. He's essential to Something to Tell You, which will convince none of Haim's many skeptics that they can write a whole album – as if this mattered in such a collaboration (no one complains about Brian Eno working with Talking Heads, Stephen Hague and New Order, or, hell, Mike WILL Made It with every rapper). With help from Dev Hynes and Rostam Batmanglij, once of Vampire Weekend, Something to Tell You has a lustrous gleam, beautiful in itself, as ideal an example of twenty-first century pop studio craft as I'll likely hear. From the surfeit of generic three-word titles ("Want You Back," "Ready for You") and the functional lyrics, Something to Tell You has little to say about recognizable human problems; it doesn't limn scenarios so much as use the studio to provide musical colors approximating desire and angst. Pure aural pleasure, almost decadent in its gooeyness.
Like on so much modern pop, whether by DJ Khaled or Vampire Weekend, rhythm loses its primacy; on a Haim track, rhythm is an element. Imagine skin cream treated as essential as a skeleton. An irritation if you let it get to you, I admit. What stands out most in "Nothing's Wrong" aren't the synth pads borrowed from Fleetwood Mac's "Seven Wonders": it's when the track stops at 1:49 for an intertwining of manipulated, distorted vocals where the guitar solo should be. The moment sounds amazing over headphones. When the full band returns for the coda, making quite a genteel racket with drums and hand claps, it's like a glass of port after a satisfying meal. Or the way the programmed drums and Este Haim's slap bass on the title track rumble a response after every closely miked and harmonized repetition of the hook. Elsewhere, muscular guitar solos rise out of the mix, which will surprise no one who has seen their impressively chunky live performances.
Jay-Z – 4:44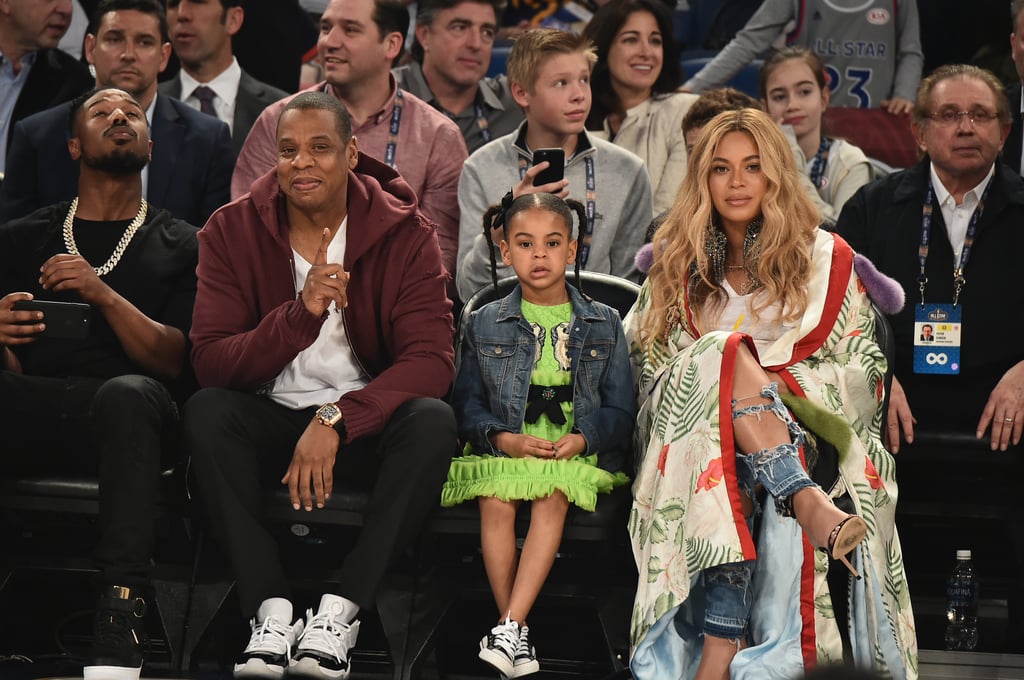 I made the mistake of reading Dan Weiss' review a few days ago: a convincing analysis of the subtle ways in which Sean Carter's first album in four years weaves money and family – how much is enough, when the acquiring of money alienates family, how to act like a family in public when two millionaires share a bed and home. If on "Kill Jay-Z" and a failed Damian Marley collaboration his rapping has some rust, 4:44 offers compensatory pleasures. Putting No I.D. in charge of beats suggests continuity – with Jay's past and with the history of what Frankie Beverly called joy and pain as captured in soul music, here represented by apposite samples from Nina Simone and Stevie Wonder among others. Defining blackness against a foreground of unimaginable privilege, Jay offers insights to other people of color. 'The Story of O.J." is explicit about rubbing black stereotypes in the faces of an audience that at the outset of his career had its ambivalences about his eager embrace of filthy lucre. His thin, high timbre parses syllables as carefully as any performance before 2001. When he answers questions no one asked about the practical way to spend lots of money, he switches to talking. To my ears the line about Jews owing businesses, juxtaposed against a sample of a Simone ballad about self-love and the faint boredom in Jay's voice, sounds like he's himself repeating cultural assumptions and stereotypes, in the same way "Family Feud" questions how a black man is conscripted into admiring Sharpton and Cosby. As dense and powerful an album as anything Jay recorded since the last century.