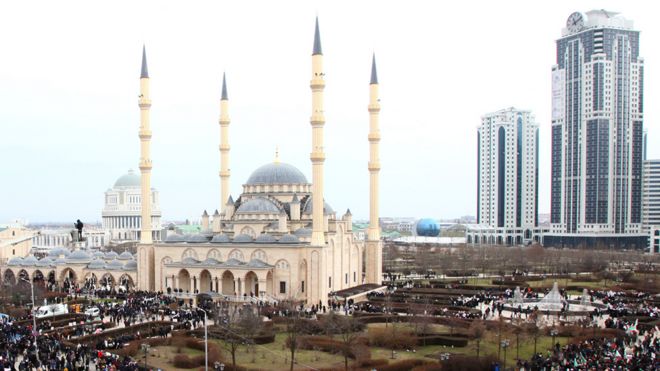 Often I wonder if the "It Gets Better" campaign exists for the purpose of a hashtag:
Chechnyans are being ordered to murder their gay relatives after they are released from sinister Nazi-style concentration camps, according to new evidence.

Failure to do so will heap 'shame' and 'disgrace' on their families in Chechnya, part of Vladimir Putin's empire, they are told.

Details of these so-called 'honour killings' come as former gay inmates tell of the abuse they suffered inside 'unofficial' detention centres.

Distressing photos show former prisoners covered in bruises where they were beaten on their legs and backsides while an unverified video shows the moment two men were apparently questioned for having sex in private – though its veracity is unclear.

In one secret jail in Argun, near a nursery called Fairytale Kindergarten Number 8, gay men are ordered to 'sit on bottles' as punishment.
The rest of the story is an account of degradation and barbarism.
Happy Easter.