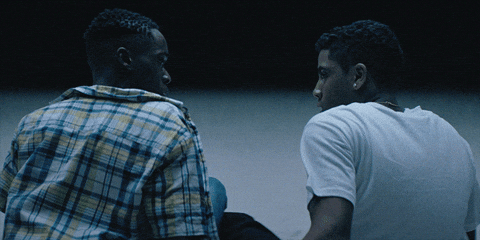 On the last day of 2016, I can't dispel the mephitic vapors of an autumn that in South Florida never cooled and an election season that didn't and won't end. I published some of my finest work. I read, deeply, discovering Lorrie Moore and at last finishing Thomas Mann's Joseph tetralogy. I'm at the apex of my teaching powers. The sex wasn't lousy. To mourn the collapse of our expectations after Nov. 8 is to call attention to the fact that "setting goals" is a capitalist's conformist trick. I don't New Year's resolutions to steel myself. The work remains, it must get done, unfinished, forever.
Thanks to my readers, who, like events both national and personal, bring sustenance and friction. Focus not on the concept of a Bad Year. Periods both good and bad aren't still points on a compass but circumferences.
– Natalie Cole, whose death was announced on the first day of the new year.
– On Fleetwood Mac's Mirage reissue
– On Being 17, being young, being queer, being stupid.
– The primacy of dance clubs in queer culture, more necessary than ever after the Pulse shootings in June.
– The late Fidel Castro's far-reaching influence on Cuban families like mine.
– Miranda Lambert's The Weight of These Wings was a statement by an artist at the peak of her powers.
– The raft of excellent albums by K Michelle, KING, and other R&B women.
– Why Moonlight wasn't quite the queer tour de force that critics sought.
– What George Michael meant to me in September 2016 and what he meant to queer culture after his death last Sunday.
– Adjusting to the Clintons — before their abrupt November banishment.
– David Bowie, who taught us about the vitality of posing.
– On my favorite early Prince album.
I'm off for a vacation. Take care of each other. See y'all on the other side.