Anohni – Hopelessness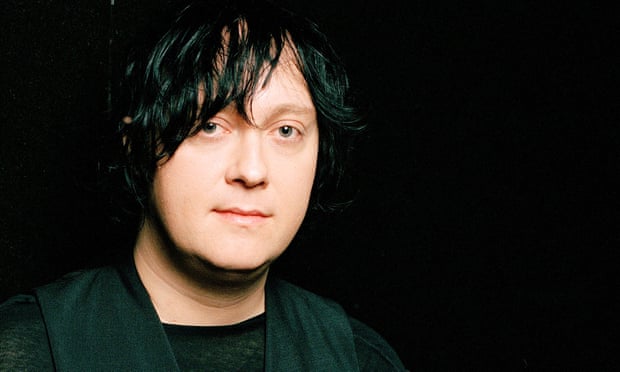 Given our history, I laughed when I saw the album title. You didn't need to tell me. But the title's at. The world is collapsing. Animals are dying. The president of the United States insists on approving drone rocket ambushes on terror suspects, some of whom happened to be American citizens. The latter could be about a god observing these horrors, as Bette Midler once sang, from a distance. History is not, as Joyce said, the nightmare from which we can't awaken — it is a list, ever lengthening, of grievances without redress. Then there are the personal apocalypses depicted in tracks like "I Don't Love You Anymore" and "Watch Me."
Yet for the first time since her 2008 collaboration with Hercules & Love Affair, Anohni is compelling: frightened and frightening. Hudson Mohawke and Oneohtrix Point Never's programmed beats reflect the shifting tectonics of a planet that may not exist before long (Anohni's standing a better chance of being accepted as a woman than climate change deniers do of accepting sea level rise). "Drone Bomb Me" commingles the erotic and the geopolitical. "Blow me from the mountains/And into the sea" centers the listener in a region where such destruction is commonplace. Yet the song is also a plea — Anohni's specialty. The erotic disappears in "Crisis," its synth strings and faint reggae beat cushioning a series of pained accusations: "If I killed your mother with a drone bomb/How would you feel?" I'm sorry. I'm sorry. Compassionate enough to sing from the victims' point of view, generous enough to remember the perpetrators, it's the protest song we needed in 2011, not to mention 2003. Rest assured – the current occupant of the Oval Office gets his too, in a performance by Anohni that sounds like the ghosts of Afghanistan hacking years of dirt and lime. Does it work? I'm not sure. Is it powerful? You bet.
Corinne Bailey Rae – The Heart Speaks in Whispers
This creator of two genteel predecessors finally writes melodies worthy of a Grammy winner, and the result is her best album: a poised example of adult music that foregoes neither an erotic life or considering what adulthood means anyway. In timbre reminiscent of Rickie Lee Jones or Jhené Aiko, Corinne Bailey Rae has a high, chalky voice that is the essence of restraint: she sings a phrase and drops it. She's also, on occasion, boring — she writes a song, sings it, and drops it. Wedded to an idea of strummed confessional form, Rae distrusts rhythm, or at least is trying to make her peace with it. With contributions from KING's Paris and Amber Strother, responsible for one of the year's richest albums, Rae inches towards a groove; "Tell Me" and "Been to the Moon" find novel ways to convey the kind of sensual bliss that makes celestial travel look like a trip to the garden shed. And a Valerie Simpson – yes, that Valerie Simpson – co-write called "Do You Ever Think of Me" features a gospel-influenced interplay between vocals, piano, and bass that makes for redoubtable soft rock. But the marriage of true minds is between Rae and producer/occasional co-writer Stephen James Brown, who helped with an opener that can be said to have a lilt and with a closer called "Night" that earns it.