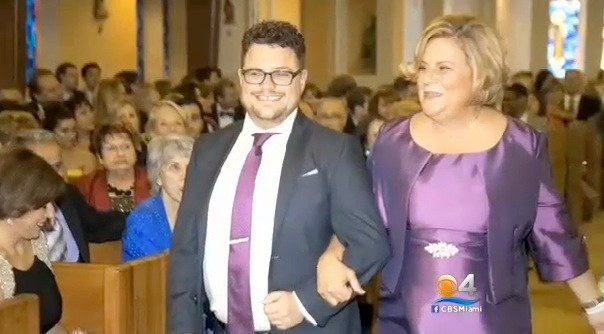 In 2008, fuming over Barack Obama's support of the so-called Foreign Intelligence Surveillance Court and his obvious waffling over gay marriage when Florida had an amendment on the ballot defining marriage between a man and woman, I didn't vote for him. Instead, I voted for my representative, a supporter of the most pernicious foreign policy embarrassments of the Bush administration, including unconditional support for Israel and whose U.S. attorney husband has a history of ethical questions following him. Here's why:
The day Rodrigo Heng-Lehtinen told his prominent parents about his new gender identity, he did so in a letter that he left on their bed. Then he grabbed a packed bag and, unsure of whether he would be welcomed back, went to a friend's house to see if his family would love him or leave him…

…"I worried about his safety and about his well-being," Ms. Ros-Lehtinen said, noting that inflammatory debates like the one about school bathrooms serve to further alienate transgender youths and subject them to more bullying and animosity. "I didn't want him to be depressed. You think of all the parade of horribles that could happen."
Lest you accuse me of having a heart of stone, I teared up when I read the following:
A turning point came when he told his 86-year-old abuelo in 2010. "We were terrified to tell him," Mr. Heng-Lehtinen said. Instead of becoming angry, his grandfather shrugged. At his age, he said, nothing was more important than the happiness of his grandchild.

It was an incredibly simple and loving response," Mr. Heng-Lehtinen added.
The concern for LGBT rights in Congress has made such an impact that Ros-Lehtinen is the only GOP member of the LGBT Equality Caucus after eight years. Eight years. To admit to a sense of dismay and frustration gives her party a question to take to their rural voters. Two hours ago, flipping between channels, not a single one of FOX News' panelists on Chris Wallace's show expressed a scintilla of compassion for Barack Obama's directive to public schools about transgender access. The discussion centered on executive overreach and the horror — shown in the hangdog, insolent expression on career hack Brit Hume's face — of a child purportedly walking into a bathroom in which they face a person with genitalia belonging to the other sex. In office since Claude Pepper resigned, Ros-Lehtinen knows her caucus. And she knows her party.